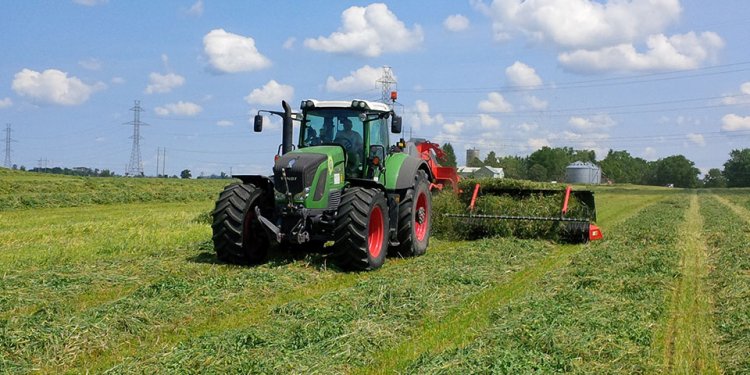 Wheel Loaders in Ontario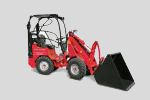 Yard, wheel and telescopic loaders from Schäffer:
Bundled power, compact machine design and the greatest reliability. Choose from our 40 models the right machine to match your needs; we're always happy to help you make the right choice. With over 50 years of building loading vehicles everyone that owns a Schäffer Loader benefits from our experience.
What Customers are Saying.
"Our Schaffer 9330T is a very versatile machine. It's low clearance and tight turning radius allows us to easily clean out straw pens. It also has plenty of power for feeding, handling sand and loading manure. We found that our Schaffer can do the job quickly and efficiently!" Corné, Fordwich ON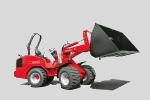 Yard loaders
Series 2000/3000/4000
This series has been specially conceived and designed for use in agriculture, landscape gardening, municipal services and building work. The combination of maximum possible performance, compact dimensions, safety and comfort is only to be found in Schäffer machines. Invest in our loaders and profit from our experience of over 50 years.
Wheel loaders
Series 4300 / 5000 / 9300
Compact, powerful Wheel Loaders from Schäffer are here in this category: All wheel loaders from Schäffer feature Z kinematics, a high break out force and with a lift height of up to 3800 mm this range is unrivalled in its class. The freely suspended rear axle ensures stability even on uneven ground. Long lasting reliability and durability creates cost effective operating solutions when other machines have long since reached their limit.
Telescopic loaders
Series 400 T / 6300 T / 9300 T
If you are looking for a machine that is ideal for use on uneven terrain or in tight spaces with great stability and a high lift capacity then Schäffer telescopic loaders are among the most distinguished in their class. Not without reason as there are many important features such as the freely suspended rear axle or the protected hydraulic cylinder of the telescopic boom which are just a few of the reasons why these products have such an enviable reputation for long lasting performance.
Share this article
Related Posts