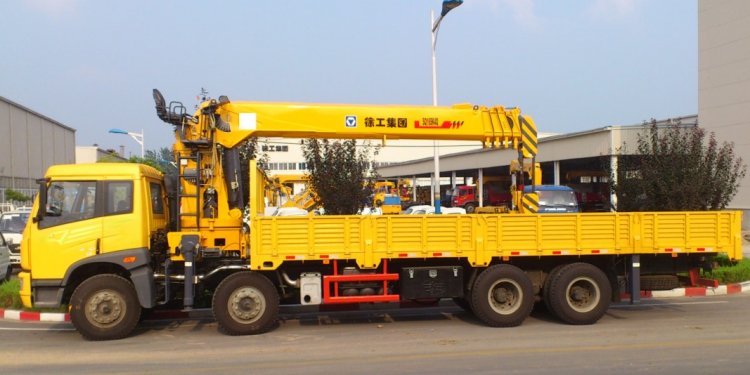 Rear mounted Crane Truck
Elliott's BoomTruck line has the most diverse lineup of models for lifting materials and personnel on the market.
It features a range of rated capacities from 10 to 50 tons, with a wide range of boom lengths and tip heights up to 207 feet.
Working with Elliott sales and engineers to select an array of standard and optional features allows companies in virtually any industry to customize the best equipment for their applications. Available options like telescopic jibs, detachable work platforms and wireless remote controls, and even an available digger package mean that Elliott BoomTrucks are about far more than lifting materials.
View all boomtruck models
While remaining versatile, Elliott BoomTrucks are qualified for even the most specific applications, from setting trusses, lifting coil tubing, working dockside or raising materials to height. High-capacity, single-line pull winches let you lift more weight on fewer lines of rope and a two-speed winch improves lift control and reduces cycle time. The jib extends smoothly and simply and, once your load is in place, the load swings freely via an available glide swing and brake or a rotation gear as needed.
Operators can be assured of comfort and ease-of-use, too, whether on the ground or in the air. Patented features like Elliott's Standup Ride-Around Control console, seated controls and enclosed crane cab were designed with worker comfort and safety in mind, helping to increase productivity and reduce the time spent on a single job. A number of custom options for further enhancing operator ergonomics, such as crane cab air conditioning, are also available.
BoomTruck Standard Features
Industry-Leading Lifetime Structural Warranty
Wide Range of Lifting Capacities and Boom Lengths for Many Applications
Highest Torque and Radius Boom Truck Diggers on the Market
Patented Features that Improve Productivity & Safety
Full Length Subframe
Optimized Boom Pin-Point Geometry
High Capacity Single Line Pull Winches
High Capacity Two-Speed Winch
Heavy-Duty Turret Rotation Bearing
Full Color Load Moment Indicator (LMI)
Ride-Around Standup Control Console
Steel Enclosed Crane Cab with Diesel Heater
Multi-Mode Glide Swing Rotation
Your Choice of Oil/Oil or Electric/Hydraulic Controls
Share this article
Related Posts