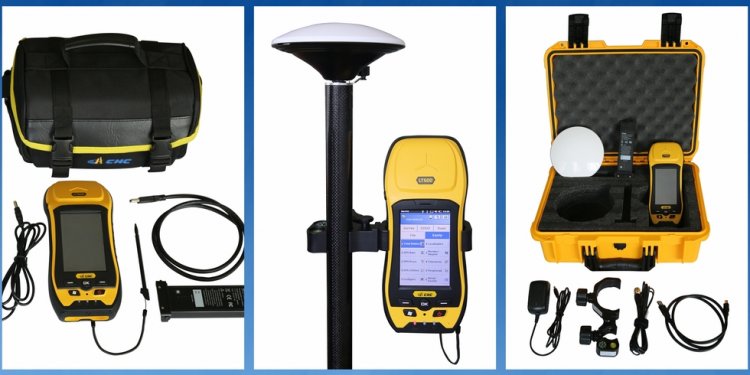 Handheld GPS Surveying Equipment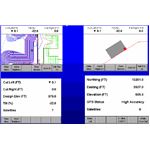 Use of GPS in Construction Surveying – Feasibility of GPS Surveying Instruments
GPS surveying instruments offer measurements in 3D (X, Y, and Z planes) that make it easy for the surveyor to take precise measurements for any point of the area. The GPS surveying instruments receive signals from GPS satellites in terms of longitude, latitude, and elevation (from sea level) along with some other information that helps the GPS surveying instrument display exact measurements.
It hardly takes around 5 minutes at each point in the area being surveyed to gather all data from satellites and display results. Unlike traditional surveying, measurements can be taken by a single person holding the GPS surveying instrument for a few minutes at the different points on the area to collect the measurements that are computed by the GPS surveying instrument based on radio signals from the GPS.
With the GPS surveying instrument in his hand, the construction surveyor can take precise measurements without the requirement of line of sight. These devices work under any weather conditions. Thus, the process of construction surveying became very easy, fast, and above all, more precise with the use of GPS surveying instruments.
The only problems with the GPS surveying instruments are that there should be no obstructions nearby so that the GPS receiver can easily receive the GNSS signals. For better measurements and more accuracy of GPS data, it is recommended that the surveyor does not use the handheld GPS surveying instruments near high buildings or under trees. The other problem is learning to use the GPS device. The ease of learning depends upon the type of the GPS surveying instrument. Some devices offer easy menus while others are feature rich thereby having a complex menu.
With so many benefits, the GPS surveying instruments are necessary for people into construction surveying they take out the stress out of the work, making it enjoyable.
Share this article
Related Posts