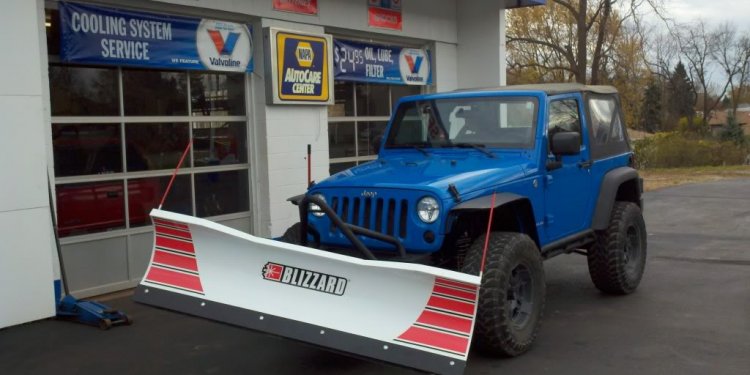 Used Jeep Snow Plows
Do-it-yourself snow plow kits come with instructions, which should be followed closely. Most snow plows are designed for specific vehicles and are designed to fit into existing holes in the frame, so you will not have to drill any. Simply follow the included wiring instructions to give the plow power to make it work. Many newer plows can be installed by a single person due to them being more lightweight and featuring a more straightforward installation process than older models.
Some snow plows require a separate front-mount hitch for installation. Your vehicle may already have one, but if not it may need to be installed. One of these hitches usually bolts to the frame of the Jeep Cherokee.
Installing older snow plows for Jeep Cherokees may require you to seek out professional assistance if you do not have experience working on vehicles. Many of them were designed to run off the Jeep Cherokee's power steering system. This tends to overwhelm the power steering system anyway, but improper installation makes it worse. If you have bought an older used plow, consult with an experienced mechanic before installing it.
Learn more about Car Makes & Models
Share this article
Related Posts