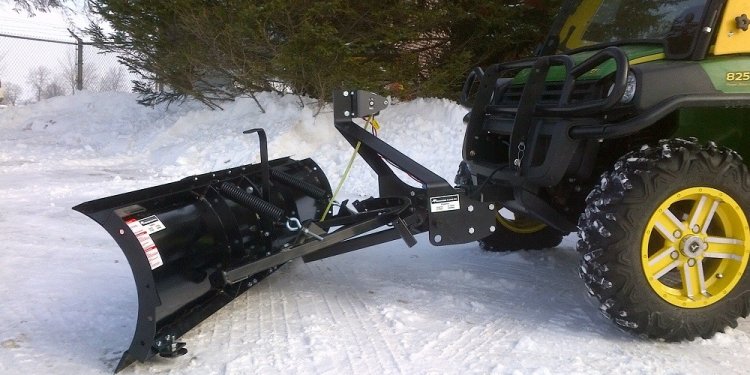 Snowbear Plow
Much to your kids' disappointment, the SnowBear Snow Plow doesn't know the phrase "Snow Day." This hefty snowplow easily cuts through dense, heavy snow piles and clears a safe path for all who follow in its wake. It's specially designed for personal use, making it the perfect weight and strength for the daily driver - not to mention the right price.
Say farewell to aching backs, expensive snow removal contracts, and oversize professional plows that require suspension overhauls just to install them. The Snowear Snow Plow costs virtually the same as a snow blower and gives you the freedom to plow whenever you need to, wherever you want to go.
The Snow Bear Snow Plow is built tough enough to tackle huge snow blankets. Choose an 82", 84", or 88" reinforced steel blade bolted to a strong tubular steel frame. The blade's powder-coated finish resists rust, looks great, and makes snow slide off instantly. SnowBear Snow Plows install to your vehicle via any 2" front mounting hitch (sold separately), and it includes the deflector, skid shoes, and a plow marker kit for extra safety. When it's time to to plow, simply align the plow receivers with the posts on the mounting system and insert the locking pins.
Your SnowBear Plow is electrically controlled by an electric winch. It's easy to hook up - simply wire the winch and switch to your battery and you're ready to go. The SnowBear Snow Plow's impact-absorbing tension springs protect the blade from snow-covered objects, preventing damage to your equipment. Plus, the blade's built-in snow deflector directs snow down and away from your windshield for better visibility and safer plowing.
Share this article
Related Posts