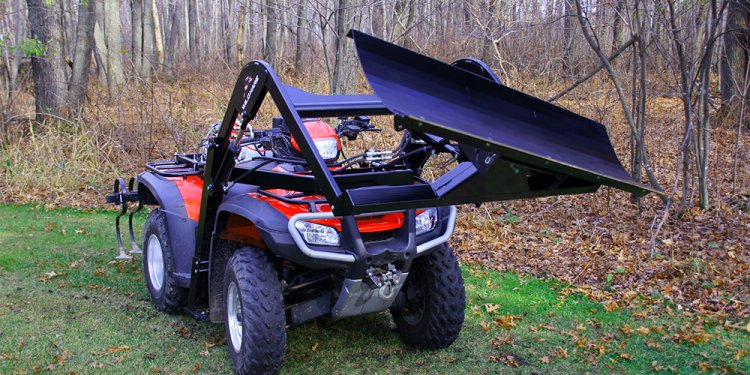 Snow Plow attachments
Earth & Turf Products, LLC, is pleased to announce Snow Plows for compact tractor loaders, with bucket clamp-on, Universal Quick Attach or Euro hitch and mounts for specific John Deere and Kubota loaders. These blades give any compact loader additional versatility and are an economical answer to snow removal problems. Their design makes them especially easy to install and to remove. No bucket alterations are necessary and clamp-ons will not damage buckets, if properly installed.
Design features of Earth & Turf Snow Plows make them exceptionally good value packages:
• Angling – 30̊ left & right
• Protective spring trip can be locked out for light grading.
• Bolt-on, replaceable edges.
• Optional skid-steer universal quick attach in lieu of clamp-on.
Smaller tractors are a perfect match for SC-Series Blades to fit compact tractors of 30 HP and under – clamp-on, universal quick attach, Euro hitch, or selected John Deere and Kubota quick attach mounts. These blades feature manual angling and are available in 60 in. or 72 in. widths. Both measure19.5″ in overall height.
For larger compact tractors of 31 to 60 HP, the C-Series Blades are the correct fits – clamp-on, universal quick attach, or Euro Hitch. They come with manual angling in 84 in., 90 in. and 96 in. widths and measure 26 in. in overall height.
Hydraulic angling is featured on 84, 90 or 96 in. width CH-Series Universal Quick Attach blades for skid steers and larger loaders of 31 to 70 HP. They measure 84 in., 90 in. and 96 in. in width and 26 in. in overall height.
Share this article
Related Posts