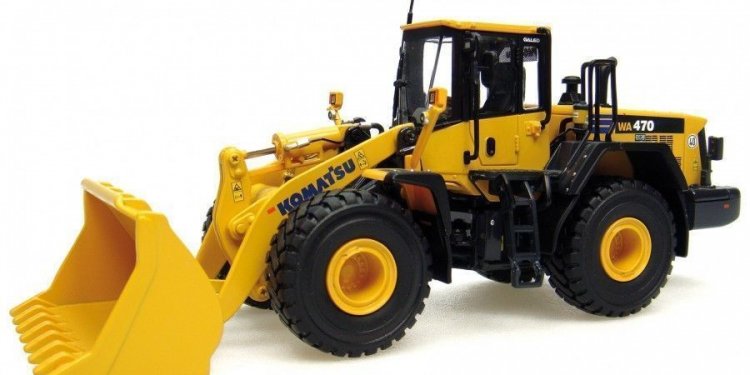 Komatsu construction
Chikashi Shike
President
Smart Construction Promotion Division
Since June, 2013, when we launched the D61PXi-23 intelligent Machine Control bulldozers, we have discussed what kind of new value we can provide to customers with our intelligent Machine Control models. They can not only achieve high-precision construction but also shorten the period of construction by streamlining works before and after the construction phase. SMARTCONSTRUCTION packages these benefits with rental equipment. We embarked on this new business initially in Japan in February 2015.
D61PXi-23 intelligent Machine Control bulldozer launched in June, 2013
PC210LCi-10 intelligent Machine Control hydraulic excavator (overseas specs) launched in October, 2014
"KomConnect": Connecting everything on the jobsites
Through ICT, SMARTCONSTRUCTION connects all jobsite information concerning not only construction equipment but also people, machines and the ground, that are involved in construction in all phases from pre-construction to completion. Our "KomConnect" is a cloud-based software service, a platform connecting all the information. By storing a massive amount of information concerning construction activities, we engage in analyses, simulations and proposals. This information can be accessed by all concerned people via the Internet, anywhere, at anytime.
Now, please enjoy our video presentation of SMARTCONSTRUCTION.
High-precision survey and development of construction plans
When our customers of construction and civil engineering receive a contract for construction and obtain completion drawings from their clients, they survey the jobsites before construction, compare that survey data with the completion drawings to determine what needs to be done and then develop construction plans.
Typically, surveying takes two surveyors who can survey a few hundred points a day. As those points are located a few meters away from each other, the surveyors repeat the same task as they move on the jobsite. In some cases, construction companies compare 2-D survey drawings with completion drawings and then estimate their work, which can often result in big mistakes in actual work volume.
We believe we can propose a new way of surveying by using leading-edge ICT, for example, the use of survey-specific drones made by Skycatch. Under ideal conditions, drones can automatically fly over the jobsites for about 15 minutes at each flight, surveying a few million points a few centimeters away from each other. If needed, we can also laser scan the sites for high-precision 3-D surveys.
While surveying the sites, we receive the contract from customers to convert their 2-D completion drawings into 3-D drawings. The differences between these 3-D drawings and 3-D survey data represent the areas where their work is needed.
"KomConnect" enables customers to have an accurate understanding of the areas, shape and volume of earth to work on, prior to construction work. Then, we transfer these data to intelligent Machine Control machines, set up the machines at job sites, and enable customers to engage in high-precision earthmoving work without stakes*.
*Stakes: Wooden sticks designed to guide machine operators for cutting and filling earth. Placed at equal distances, each stake consists of smaller sticks in horizontal and angled positions for guidance.
What we have learned from SMARTCONSTRUCTION jobsites
We have already deployed some 350 units of intelligent Machine Control equipment at about 800 construction sites in Japan. As you will watch in a video later in this section, our customers confirm that our intelligent Machine Control models eliminate the need for staking and enable operators with limited experience to perform difficult tasks.
Share this article
Related Posts