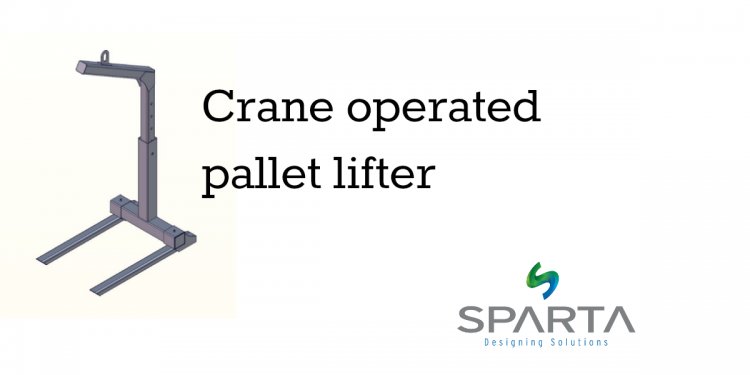 Pallet Lifter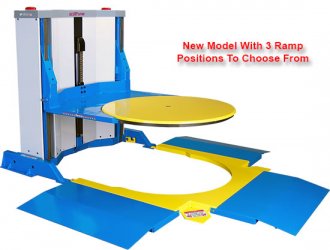 3S Model with Multiple Ramp Positions Minimizes Floor Space Requirements
Model
Operation

Voltage
Capacity (lbs.)

Platform Height (in.)
Lowered Raised

Maximum Pallet Size (in.)

Ramp Positions
Installation
Approx. Ship
Weight (lbs.)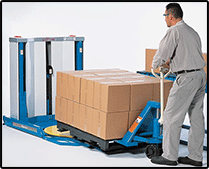 EZO-25E
Elec-Hydraulic 115V, 1PH 2500 1.75 30.00 44 x 48 1 Free Standing 1350
EZO-25E-3S
Elec-Hydraulic 115V, 1PH 2500 1.75 30.00 44 x 48 3 Anchor To Floor 1350
Options & Accessories for EZ Off
EZO-FC
EZO-PS
EZO-RE
EZO-3SRAMP
Foot operated control with guard
Additional Pallet Stop / Bumper for EZO-25E-3S
Ramp Extension (14" long) for EZO-25E-3S
Additional Ramp for EZO-25E-3S
The Bishamon EZ-Off Lifter® is exceptionally safe and easy to use. It features a rotating platform with a unique, patented feet-clear safety circuit that automatically stops the platform 9 inches above the floor to prevent foot injuries. It is also equipped with safety warning lights and an alarm that alerts the operator before it lowers from the intermediate safety stop.
The platform also comes with safety covers and a chain cover guard that protects against pinch points. It has an automatic platform lock that prevents it from rotating when it is lowered. These additional safety features ensure that workers are adequately protected when operating the EZ-Off Lifter®.
The EZ-Off Lifter® has a 40.5 in. diameter rotating disk that is supported by 32 precision ball bearings. Hydraulic lift and lowering is powered by an electric motor. It also features an integrated approach ramp that makes it easy for pallet trucks to access the platform.
This convenient lifter is available in two models; one is anchored to the floor, while the other is not. The unanchored model has rear leveling feet for additional stability. The anchored model has three ramp positions options and a pallet stop. Both models are coated in a durable powder finish that protects the equipment from tough working conditions.
The EZ-Off Lifter® makes it easy to load and unload pallets with a pallet truck. It is a convenient tool for workers who handle large loads on a regular basis, and promotes efficiency and safety in the workplace.
Share this article
Related Posts