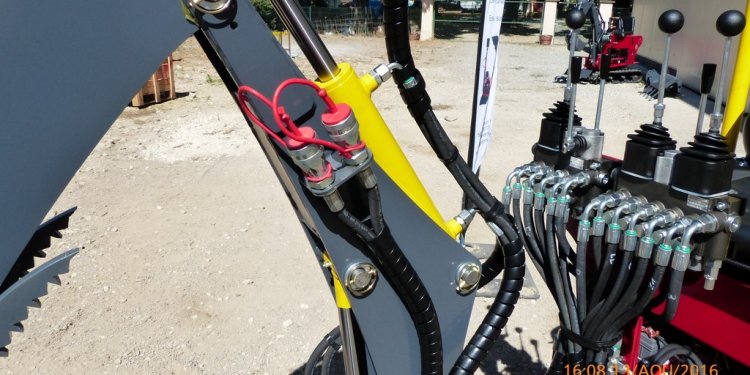 Small Loaders
Heil truly believes that big things come in small packages! Our new Mini Rear Loader is narrow, compact and lightweight allowing it to maneuver into tight spaces. Due to its low gross vehicle weight, a Commercial Drivers License is not required to operate this unit and it is FET exempt.
The Mini Rear Loader features a large hopper that is perfect for residential routes, but also handles the occassional commercial container with ease. Its large size allows for more refuse and fewer tailgate cycles. This increases route productivity and gives more route flexibility. Another feature of the Mini Rear Loader is precrushing in the hopper. The link design precompacts the refuse before it's loaded into the body. Compaction begins in the hopper, which increases the payload. This increases route productivity, the time spent on route, and allows for more collection stops.
The swing link design on the Mini Rear Loader offers a smoother, more efficient operation. This simple yet effective swing link design means no slides, tracks or rollers, just pure compaction. This means less maintenance and a long-lasting, reliable packing mechanism. The single lever packer control handle allows for easy one-hand operation. This process is fast, easy-to-use, and can complete half the tailgate pack cycle with one movement in each direction. This requires fewer adjustment and less over maintenance.
The tailgate is equipped with auto-lock tailgate latches that engage once the tailgate is closed. The ease of operation ensures that if the tailgate is closed, it is locked, sealing up the tailgate securely. This allows for worry-free operation and a reduction in leaks. The hydraulic oil tank is located in the front of the body limiting the exposure to contaminants and freeing up space on the chassis frame rail. This design requires fewer chassis modifications, keeps any oil leaks contained, and allows for loger life for hydraulics.
The ejector and tailgate vailve is located on the front head of the body which frees up space on the frame rail and decreases contamination.
The Mini Rear Loader is small and easily maneuvered. The small body allows access to those exclusive high service price areas that you couldn't get into before. This makes this unit perfect for alleys and gated communities!
Share this article
Related Posts