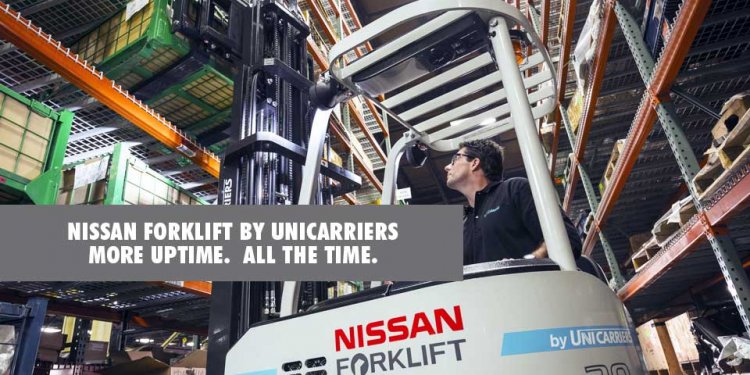 Nissan Forklift trucks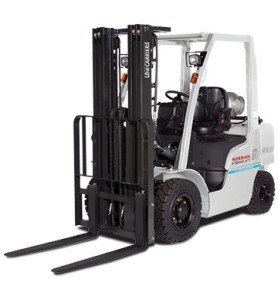 Nissan Platinum II Pneumatic Tire Lift Trucks
Applications: Manufacturing, Warehousing, Recycling, Beverage/Bottling and Trucking
Powered by our industrial LP, Dual Fuel (Gas/LP), Gas or Diesel engines, our rugged Platinum II Internal Combustion (IC) lift truck deliver greater torque and horsepower for a variety of tough inside or outside applications, keeping your operation highly productive. Our fuel management system (LP/Gas) optimizes engine operation to provide excellent fuel economy and reduced exhaust emissions.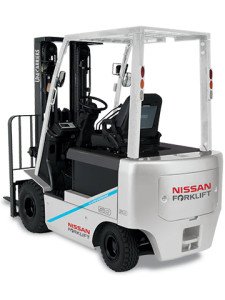 Each Platinum II pneumatic forklift truck comes standard with our comprehensive engine protection system to warn operators in case of excessive heat or a severe drop in oil pressure, providing extended engine and drive train life for your lift truck investment.
Nissan Platinum BX 4-Wheel Electric Lift Trucks
Applications: Manufacturing, Warehousing & Distribution, Bottling
The Nissan BX series is AC electric powered with high productivity and extended working hours. Owners will enjoy long per-charge operating hours. Drivers experience supreme operator comfort and ergonomics.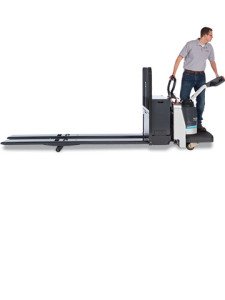 With ultra low noise levels, Nissan Risk Reduction System (RRS), built-In-Test-Equipement (BITE), full onboard fault diagnostics, you will profit fro low maintenance cost on the BX series of electric forklifts.
Nissan Walkie/Rider RPX Pallet Truck
Applications: Manufacturing, Warehousing; Flexible design allows use in various operating environments
Every detail of Nissan Forklift's series of AC-powered Platinum Walkie/Rider pallet trucks has been meticulously engineered to deliver consistent, reliable performance for even the harshest working conditions. Included in their design are features to satisfy your operator's need for comfort and control, resulting in sustained productivity. And never once did we lose sight of the Nissan quality and durability our customers have come to rely upon for a half century. For all these reasons and more, these AC-powered walkie/rider pallet trucks are a solid investment worth making.
Nissan AC Electric Reach Truck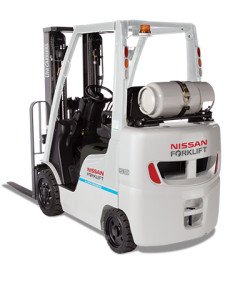 Applications: Manufacturing, Warehousing & Distribution
Single-Reach - Rated at 3, 500 to 4, 500lbs.
Double-Reach - Rated to 3, 000lbs
The Platinum SRX Reach Truck Series is designed and manufactured to be among the most reliable trucks in the market. The dependability yof the mast and roller bearing design has been proven for more than a decade, delivering greater stability and capacity retention at high lift heights. The addition of the Platinum SRX Reach Truck Series complements our entire line up of rugged electric material handling equipment. From Stand Up Riders, to Walkie/Rider Pallet trucks, Nissan Forklift users depend on our uncompromising value and enjoy greater productivity throughout their warehouse.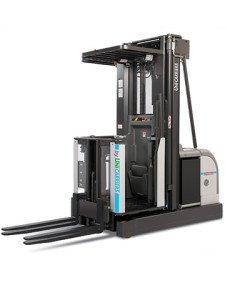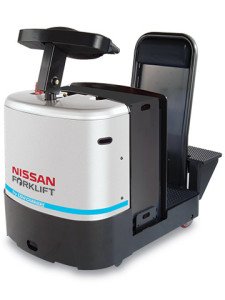 Share this article
Related Posts