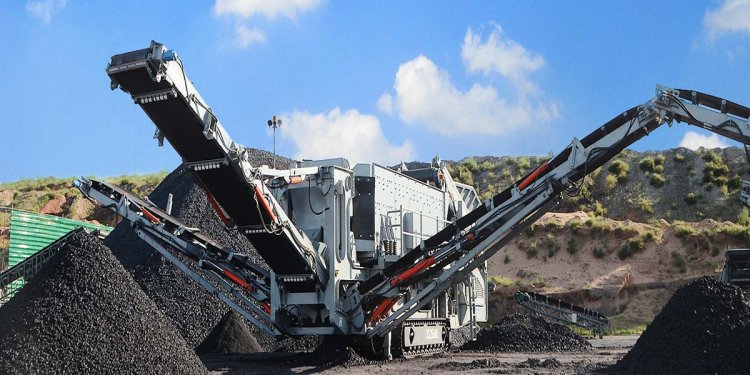 Industrial Crushers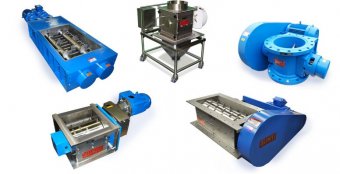 Crushers and Lump Breakers are machines that use impact, shear, compression or abrasion to reduce a variety of solid products to a desired particle size range.
Delumper® brand lump breakers are crushers specifically built by Franklin Miller Inc. that are versatile, high end industrial crushers designed for processing such materials as chemicals, minerals, food, food ingredients, pharmaceuticals, grain, fertilizer, coal, soap and more.
Delumper lump breakers are used to reduce materials for further processing, eliminate blockages, break agglomerates down to their original particle size, and help in discharging bins and silos. They are also used to improve material flow properties and feeding of bulk and powders. The Pipeline model Delumper is used to enhance liquid flow, protect pumps, and enhance and expedite dissolving and mixing processes.
Delumper Crushers can reduce hard or soft, dry or wet, friable or sticky materials. The units are built for applications requiring precise outputs, superior fit and finish, resistance to corrosion or contamination, severe operating conditions, and applications requiring a high level of reliability.
The feed material (material being fed into the crusher) can be a solid, lump, chunk or agglomerate. Franklin Miller crushers are available in different models designed for dry, gravity or wet systems. The crushers can be either inline or open, stand-alone and conveyor-fed as part of a full system. These units can be supplied for low or high temperature environments as well as for pressurized or vacuum systems.
Material Plugging in Bins and Silos
Discharging powders and bulk solids from a bin or silo can often present a major problem resulting in lost production and high maintenance costs. Caking and even vessel failures can also result from these flow problems. The problem results when powders are conveyed into the vessel in a two-phase form. The material tends to agglomerate or build up on the vessel walls pack together.
The Solution
A common solution is the installation of a Delumper Crusher at the discharge. This unit attacks and breaks up the oversized solids that tend to plug the discharge. This works much like a sink disposal keeping the discharge clear of oversized lumps and chunks.
Lump Breaker Selection
While crushing is governed by basic laws of physics, no single law or rule take the place of experience and testing in the selection and sizing of a suitable crusher for a given application. A number of factors go into the proper selection of a crusher for a given application including th following.
Here are some important criteria to consider in selecting a lump breaker:
Will the crusher handle the maximum required capacity to be processed without undue strain or overload?
Will the machine handle the maximum lump size of the infeed material?
Will the unit's operating mechanism handle the properties of the material: i.e. friable, tough, sticky, abrasive?
Is the design and construction suitable for the special application requirements such as resistance to corrosion, maintenance of purity or sanitary requirements?
Will the crusher produce the output particle size required?
Will it produce excessive fines?
Will the equipment operate with minimal noise or vibration?
How will the material be fed? Conveyed, pumped or dropped by gravity?
Does the crusher match the connection configuration? Dimensions, round or square?
Is it suitable for the operating conditions and operating temperature?
Does the unit meet the requirement for ease of maintenance and interior access?
Does the crusher have seals adequate for the application?
Is qualified field service and customer support available from the supplier?
Is the machine built with high quality materials and workmanship?
Is the crusher configuration suitable to fit in the available space?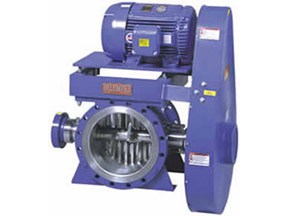 Delumper® "L" Series Crushers
The Delumper "L" Series Crushers reduce product to a desired output size with a positive, once through, chopping action. CostSaving Individually replaceable cutters They process agglomerates and chunks and reduce oversized particles to their basic grain size without over-grind, heat rise or fines. Read more by clicking here.
Pipeline Delumper® Inline Crusher
The PIPELINE Delumper is a powerful in-line processor that crushes, disperses and suspends tough solids in fully enclosed pipe systems. This unit eliminates blockages, works the stream to free flow and prevents damage to pumps and other equipment. Read more by clicking here.
Delumper® LP Crusher
Delumper LP Crushers reduce materials that are hard or soft, heat sensitive, sticky or wet agglomerates or lumps. These straight thru units employ extended cutting teeth that rotate completely through a heavy bar cage. Oversized solids up to the unit's full input opening size are reduced by this powerful processor. Read more by clicking here.
Delumper® S4/Crushers
The Delumper S4 series crushers are specially designed and built to meet the highest quality and sanitary standards. The Delumper S4 Series features an ultra-sanitary design, easy interior access, cantilevered design, clean-in-place capability, quick change-over of cutting elements, and a meticulously polished finish. Read more by clicking here.
Delumper® DC1218/Crusher
The Delumper DC1218 employs an effective twin-shaft crushing mechanism in a compact housing to crush, chop and destroy a wide range of wet, dry or moist materials. This unit can reduce lumps, chunks, coal, cement, limestone and more to their basic grain size. Read more by clicking here.
Delumper® HM Crushers
The Delumper HM can reduce and crush tough solids and lumps in hostile environments. These straight-thru units handle difficult, hard to process materials with their heavy construction and highly durable design. Read more by clicking here.




Share this article
Related Posts