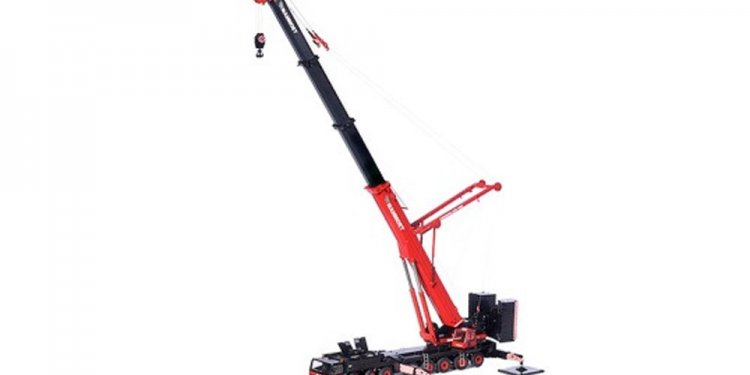 Large Hobby RC Crane Truck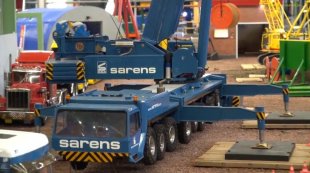 RC versions of real vehicles are really popular as a hobby in Germany. People gathering from all over the country bring their best gear to conventions like this one, where we sometimes see extraordinary machines – trucks, excavators and farming equipment.
It's an eight-axle mobile truck crane, or rather a really small version of one. In the real wold, this goliath of the lifting industry would be put to good use when factories or oil refineries are being built.
When deployed, huge arms extend from the side of the vehicle to give it more stability at it swings huge weights from the boom. This amazingly detailed scale replica is so well built that it could fool anybody into thinking it's the real deal. A complex diorama is assembled around it and included the electric generator it has to lift and lots of other supporting vehicles. Even a mockup of a factory is there, perfectly recreating the environment you'd see in the real world.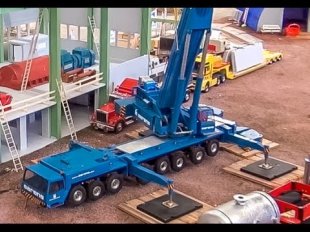 Do not, for a second, think this is a toy. Man thousands of euros have been spent on this scale crane, which when fully extended is the height of a grown man. Still, it's a lot cheaper than the real deal.
We did a bit of checking and found Sarens is the company (from Belgium, from what we understand) that makes the real thing. They make telescopic cranes like this eight-axle one that can lift up to 1, 200 tons, which is basically what a large yacht weighs.
Share this article
Related Posts