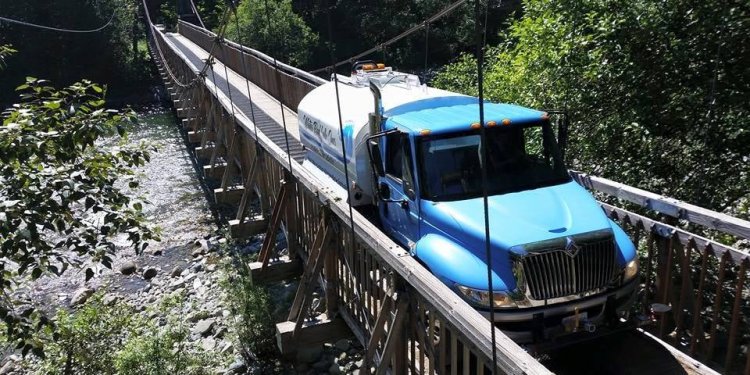 Water Buffalo Truck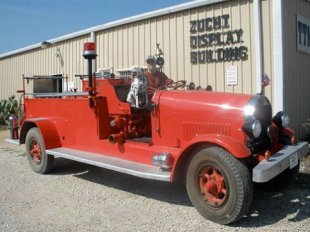 1924 Buffalo Fire Truck
This is a a Type 50 1924 Buffalo fire truck with a main 500 gallon water tank and a 75 gallon booster tank. It is one of the busiest and most popular items at the Texas Transportation Museum. We use it to give rides around our large property plus it is a regular in parades large and small across San Antonio. This fire fighting ladder truck was built by the Buffalo Fire Appliance Corporation of Buffalo, NY, which went out of business in 1931.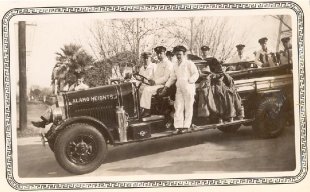 While it is titled as a 1924 vehicle, probably because it is based on a 1924 GMC built chassis, it was purchased by the Alamo Heights Fire Department in late 1927 for $6, 125.00, the equivalent of $76, 221.81 in today's money. You might say the AFFD got their money's worth, however. It stayed in active service until the early 1970's when a Texas law was passed forbidding such ancient equipment.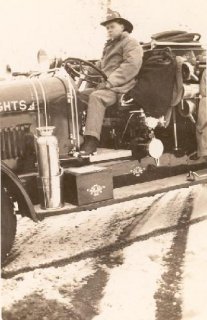 Fitted with an in line six cylinder engine, with four forward gears and reverse, almost certainly not it's original engine, it was donated to the museum not long after. While it has had any number of modifications over the years, including diamond plate steel bumpers, it still has its original two (rear) wheel mechanical brakes. It gets about 3 MPG. It also has its original "arm strong" unassisted steering, and a four speed manual transmission without synchromesh, which makes driving the old girl quite a workout.
1924 Buffalo Fire Truck at Alamo Heights Fire Department
1924 Buffalo fire truck in 1939 at the Alamo Heights Fire Department.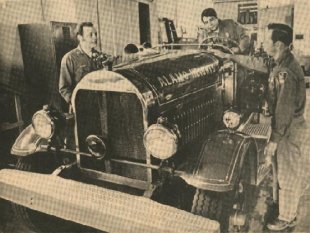 1924 Buffalo fire truck in the snow in San Antonio, around 1926.
Newspaper clipping image from 1971 announcing the retirement by the Alamo Heights Fire Department of its 1924 Buffalo fire truck after 47 years of service as a ladder truck
Alamo Heights Volunteer Fire Department volunteers using their 1924 Buffalo as a parade vehicle.
1924 Buffalo fire truck manufacturer's tag
Buffalo Fire Appliance Corporation badge on this 1924 Buffalo fire truck
Buffalo Fire Appliance Corporation advert
1927 Buffalo Fire Appliance Corporation contract with Alamo heights for additional fire fighting equipment
Buffalo Fire Appliance Corporation advert for fire fighting equipment
1924 Buffalo fire truck returns to Alamo Heights to help the city celebrate its 90th anniversary in 2012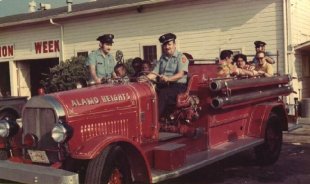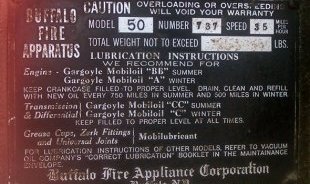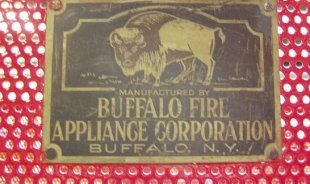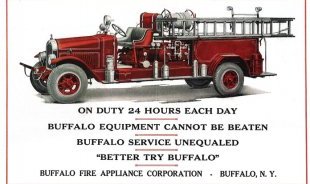 Share this article
Related Posts