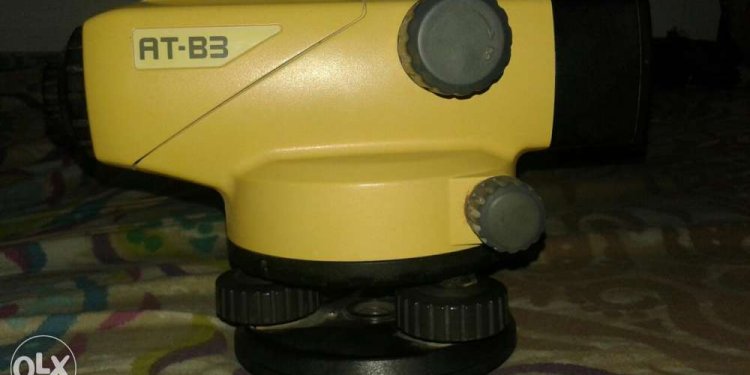 Surveyor level
A four-level certification program for surveying and mapping technicians. The program uses "work elements" to define the testing parameters.
DO I HAVE TO START AT LEVEL 1?
No. Minimum qualifications at each level are based on hours of experience.
Level I– Entry Level
Level II – Minimum of 1.5 years experience
Level III – Minimum of 3.5 years experience
Level IV – Minimum of 5.5 years experience but must already hold a Level III certification
Licensed Surveyors may start at Levels I, II or III
IS THERE ONLINE TRAINING?
How much will it cost?
Individual $180.00
Student, Active Military, and Veterans $120.00
GROUP DISCOUNT of 10 or more at same site, same time, same proctor $120.00
Company/Agency Memorandum of Understanding (MOU) Quantity of 100 over a five year period
(Must have a signed MOU)
First 100 $150.00
After first 100 $120.00
All Re-takes during first 12 months after not passing the exam will be:
Individuals - $150.00
Student, Active Military, and Veterans - $100.00
Group Discounts and Companies/Agencies with MOU will be the same price as listed above.
Why is certification important?
- It gives important and needed recognition to the survey technicians in public and private practice.
- It provides objectives for improvement and advancement for field and office survey technicians. (A Career Ladder)
How is the program related to licensure and licensure exams?
It isn't. This is a technician level program, not a professional level program.
What type of calculator, computer, or data collector is allowed at the examination?
Programmable and non-programmable calculators are permitted during CST exam testing if they are: silent, without external power or without communication links such as Bluetooth, infrared and wireless technology. In addition, allowed calculators shall not have external memory cards, modules, USB flash drives or ports for such devices.
The use of any device having a QWERTY keyboard / keypad during the exam is strictly prohibited. The following devices are also prohibited, whether or not they have a QWERTY keyboard / keypad function: Palmtop, Laptop, Tablet, Handheld or Desktop computers, Personal readers, Data Banks, Data Collectors, and Personal Data Assistants (PDA). Also, cell phones, cameras, scanners, video recorders or any other copying devices are prohibited. Calculators with other style alphanumeric keyboard / keypads are acceptable.
Notwithstanding the above, the NSPS CST Board or its designees have the right to prohibit the use of any device which, in the opinion of the Board, poses a threat to exam security.
The HP41 and HP48 are not allowed because they contain a communication link (infrared port) and an external memory card port which does not meet the requirements for use on CST exams as established by NSPS CST Board.
How long are the exams?
Level I = 200 questions (4 hours to complete)
Level II = 180 questions (6 hours to complete)
Level III = 150 questions (6 hours to complete)
Can I take Level III Boundary, Construction, and Chief Computer Operator at the same time?
No. You can only take one at a time.
Once I become certified is there a yearly renewal fee to keep my certification Active?
Yes. Annual renewal of certification: $40.00; If expired, Additional Reinstatement fee is $10.00
Are Active CST's published?
Yes. You can find them on the NSPS website.
Are sample test available?
Yes - Level I, Level II and Level III
Are their study guides available?
There are not study guides available at this time (except for the program book), however the CST Board is currently working on compiling one. A variety of CST Board (Certified Survey Technician Board) recommended titles are listed in the back of the program book.
What is the value of certification?
Certification as a survey technician is official recognition by the NSPS that a person has demonstrated that he or she is minimally competent to perform surveying tasks at a specified technical level. Certification provides the individual with a sense of achievement, since it reflects advancement in the field of surveying. Certification also provides employers with a method of determining job assignments and advancement since certification is an indication of one's ability to perform specific job tasks.
What work elements make up the Level I exam?
Types of Surveys
Field Equipment and Instruments
Survey Computations
Control Points: Horizontal and Vertical
Field Operations
Field Notes
Plan Reading
First Aid and Safety
Drafting/CAD
Electronic Instruments
Survey History
Work element descriptions can be found in the program book under each level.
What work elements make up the Level II exam?
Plan Reading and Preparation
Principles of the Profession
What work elements make up the Level III exam?
Office Operations
Supervisory Skills
What do I get when I become certified?
You will receive a certificate suitable for framing, CST ID card, and CST patch.
What if I fail the exam and wish to retest?
You must wait a complete cycle before you can retest. Your application fee and application are valid for 1-year. However, you will have to pay the exam fee.
Share this article
Related Posts