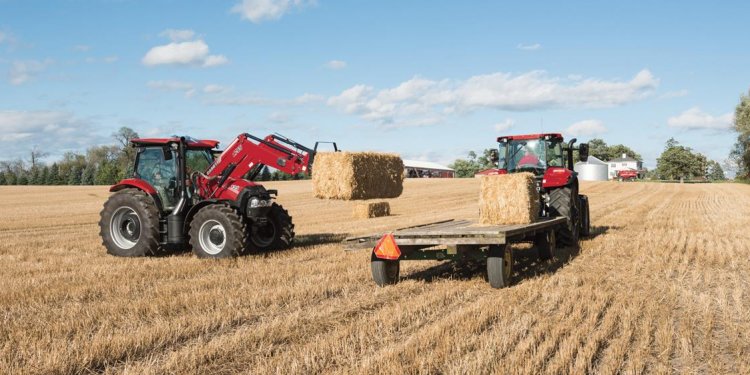 Tractors with Loaders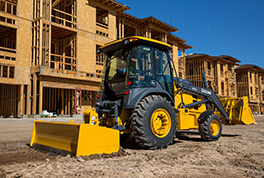 Comfort, convenience, and control.
With customer-inspired enhancements such as increased seat rotation and an ergonomic loader grip, our operator stations once again set the standard for comfort and ease of control. Whether equipped with a canopy or optional four-season air-conditioned/heated cab, L-Series machines beat fatigue and boost productivity.
Purpose Built
Purpose Built
For your multiple purposes.
More rear-weight options
700- and 1, 500-lb. rear ballast-weight packages give you more versatility to customize your machine to your application. 700-lb. hitch-weight package is now compatible with power takeoff (PTO) for even greater versatility. On-the-fly MFWD with optional limited-slip front axle
Mechanical-front-wheel drive (MFWD) and differential lock can be engaged on-the-go to give extra traction in poor underfoot conditions or for moving heavy loads. Optional limited-slip front axle delivers 65 percent of available power to the tire with the best traction. For true all-wheel-drive pulling power.
Increased hitch range of motion and control
New hitch design makes it easier to position the box blade over the pile, for more versatility and productivity. Optional dual-tilt rear hydraulic cylinders provide greater three-point side-to-side hitch control of rear attachments. Work our connections
Equipped with an optional loader coupler or three-point hitch coupler, L-Series Tractor Loaders accept numerous productivity-enhancing attachments.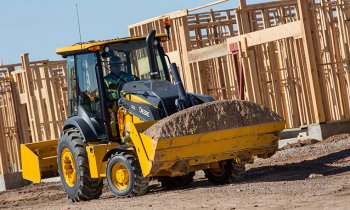 Integral three-point hitch and optional PTO accommodate a variety of Category 2 tools such as disks, mowers, blades, and box scrapers.
See more, do more
New fender design and improved lighting scheme provide better visibility around the canopy. Extend your workday
Premium LED lighting package option for canopy units includes two front spotlights and two rear and two side floodlights. For enhanced visibility to the rear work tools in low-or no-light conditions.
ULTIMATE UPTIME
Ultimate Uptime is designed to improve your profitability by maximizing productivity and uptime while lowering operating costs.
Learn more about Ultimate Uptime
Share this article
Related Posts