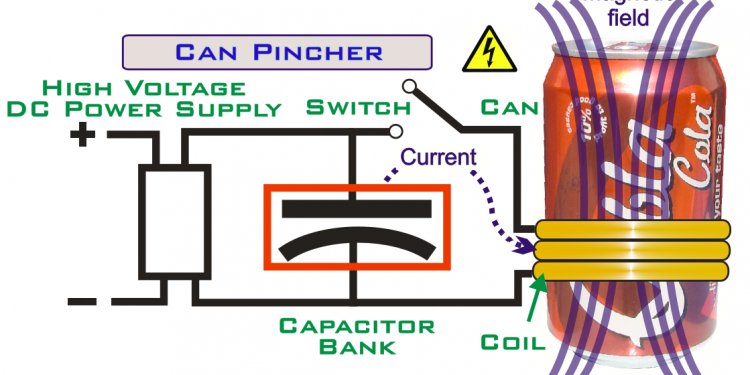 Can Crusher history?
This article is also available in French or Spanish.
1996 Cedarapdis-El-Jay C54 Portable Cone Crusher
Crushers
are machines used to crush various materials, namely rocks, ore, and other aggregates for the purpose of rock-fill for landscaping, road building, erosion control, and mining ores. There are several different types of crushers, all suited for different construction and mining applications and used to crush rocks of various forms and sizes.
Early Crushing Methods
The crushing of rocks and aggregates has been a progressively demanding industry for at least the last three centuries. Originally, mining materials such as gold, silver, and copper were crushed by hand. When it was not possible to use brute force, heavy rocks were raised, either by groups of men or with the help of animals, and dropped. When irrigation systems were invented, men used water to raise rocks for crushing. Other methods included the use of sledgehammers.
Before the use of steam machines, stone getters would get into groups of two to four to blast and break rocks, drilling small holes into rock and filling them with straw and explosives. With steam power going strong in the 19th century, methods of drilling and crushing changed drastically. Machines that ran on electric or gas diesel were produced.
The First Crushing Machines
The first hint of a crushing machine appeared in 1830. An idea was posited about a drop hammer, which later was used in stamp mills. In the 1840s, a second patent was issued: a wooden box and a wooden cylindrical drum that revolved at 350 revolutions per minute. Neither device was developed enough to have an impact on the crushing industry.
Although he never developed a line of manufactured crushers, Thomas Edison helped develop a primary crusher when he was trying to reduce magnetic iron ore. He discovered that crushing rocks would be more economical than using explosives.
Eli Whitney Blake produced the first successful jaw crusher in 1858, a prototype that all subsequent crushers would follow. Philters W. Gates patented the gyratory crusher, another primary crusher machine, in 1883. Both Blake's and Gates' models were engaged in a contest to measure which machine was most successful and productive. Having to crush nine cubic yards (6.9 m3) of stone, the Gates model completed the task in just 20 ½ minutes and the Blake model finished at 64 ½ minutes.
Cedarapids 5066 Portable Impact Crusher
Smith and Post's Contributions
Thomas L. Smith and Paul W. Post, the original owners of what is now Telsmith, knew in 1906 that with the production of cars becoming more widespread, and with legislation for better road conditions, there would be a market for aggregate, and thus they launched one of the biggest crusher manufacturers worldwide.
Share this article
Related Posts