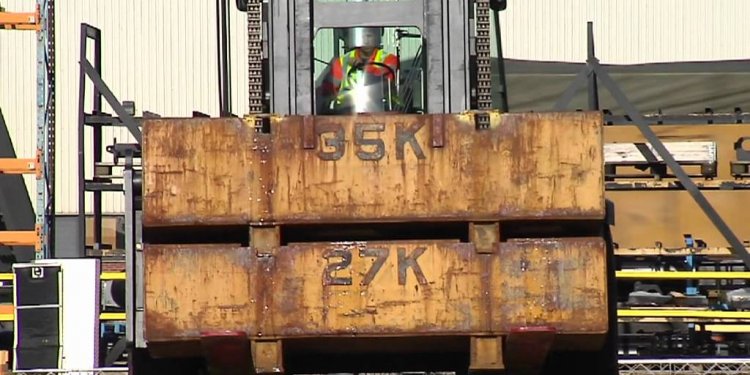 Big Forklift trucks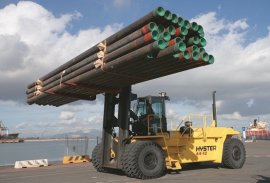 A lot of thought and research needs to be done when considering the purchase of a big forklift truck. Big trucks are expensive equipment and are usually built to order; therefore it is important to have the correct knowledge of the different models and makes to correctly specify the requirements for your business before costly mistakes are made.
When asked what would be the most important advice for someone in the market for a big truck, Wayne Pearce (Adaptalift's big truck specialist) responded "Do your homework, and ask the experts for advice. Don't just look at what you are doing today; think about tomorrow. Big Trucks are expensive and making the right decision is very important." There are many points to consider when purchasing a big truck so below are some simple tips to follow in order to ensure you make the right decision.
Do your research
Consider all uses of the truck for your current business needs; but don't forget about looking at possible changes in the future. These future changes could include location, load size including overall dimensions, shape, and weight, and many other factors. You also need to consider what the expected period of time is that your business will need a big truck.
Talk to the experts
Contact an experienced supplier and discuss your specific needs and current business to consider all your options. An experienced dealer should be chosen from a nearby location so physical demonstrations of the models you're looking at can be performed. Select a supplier that has dedicated staff allocated to the management, sale and maintenance of big trucks.
Investigate product reliability & quality
Do you have similar equipment for other business operations that have proven to be reliable? Talk with other big truck users similar to your business. Your big truck supplier should be able to introduce you to some. Check for quality by looking at the welds, mast, cab & overall design. Consider the engine manufacturer chosen for the machine and if they are known for quality and reliability. Look at where the equipment is built and what the manufacturing facilities are like, and ask for a tour of the facilities if possible. Hyster for example, welcomes customer visits to its world class assembly line for Big Trucks in Nijmegen, The Netherlands.
Check cost of ownership
Does the equipment have a low cost of ownership? Remember that your expenses won't stop after the initial upfront cost; make sure your supplier explains the running costs before you make the deal. And remember that the initial cost is only a small fraction of the ongoing running costs. Key costs to consider are:

Productivity - Consider driver comfort, control and manoeuvrability
Maintenance costs - How easy is the machine to service? Ensuring the equipment you purchase has easy serviceability will reduce overall maintenance costs.
Operator equipment & product damage - Caused by operator error.
Tyre wear - The cost of replacing tyres over the life time of the machine.
Fuel costs - Check how fuel efficient the machine you are buying is going to be. Does it have fuel saving modes or automatic shutdown when not in use?
Parts costs - Get your supplier to provide you with estimates of parts costs. If you're renting, this cost will be part of the overall maintenance cost.
Resale value - Consider the value of the machine at the end of its working life? If you're buying the machine, research what brand has the best resale value.

Consider Safety
Product damage and operator damage can easily become the biggest cost factors involved with owning a big truck. Due to the large capital investment of the machine, it is critical to safe guard your assets. Ensure you get the best operator safety system for your machine.
Share this article
Related Posts